Traditional IT metrics didn't meet the ambition level and goals that Orbis had for customer experience development in their strategy.
"We were able to say that 97% have rated us between 7/10 - 10/10. But what can we do with that information, how can we get better?"
Orbis decided to go after a broader understanding of what factors influence the IT service experience the most. HappySignals became a central part in their Continual Service Improvement process.
COMPANY
Industry: Federal & Public Sector
Employees: 25 000
ITSM Platform: Cherwell
ServiceDesk: Internal
HappySignals since: July 2019

---
How HappySignals is used at Orbis
1. A CSI team with 5 persons
The Continual Improvement team predominantly looks at HappySignals data to find improvement areas.
2. A dedicated mobile phone experience team
The team managed to raise iPhone-specific happiness from 24 to 99, and uncover over £500k in savings per year in optimized contracts.
3. Moving from SLAs to XLAs
Using HappySignals data to progressively move from SLAs to XLAs
4. Live Screens in the office
Making Experience data visible to create a culture that supports XLA driven IT Service Management.
5. Organisational changes to support experience management
New teams have been created to idenify the areas that need improvement, leading to tangible benefits beyond the scope of ITSM.
---
Challenges overcome with HappySignals
HappySignals is the first source of insights when deciding on CSI projects
The challenges that were identified prior to using HappySignals and overcome with the help of the platform were:
Orbis felt that their old IT metrics did not accurately show what they could improve to increase end-user/customer satisfaction. This was possible with HappySignals.

Before HappySignals it was harder to identify the CSI projects that would have a clear positive impact for the end-users.

Without easily understood experience data it was much more difficult to have a shared view with the business stakeholders of how good IT was at providing services to the end-users.
Tangible Benefits
Experience data from HappySignals shows the way for for Continual Improvement projects
Over

£

500k saved after discovering dissatisfaction with mobile phone contracts.
2 new hires were made possible by being able to prove cost savings and show the value of IT for the organisation.
HappySignals data has become the shared language that all of IT interacts with and business stakeholders understand.
Automating how feedback is shared by channeling positive feedback back to agents and negative feedback to team leaders.
HappySignals data is pulled into BI dashboards built on Tableau for wider analysis with other sources of data.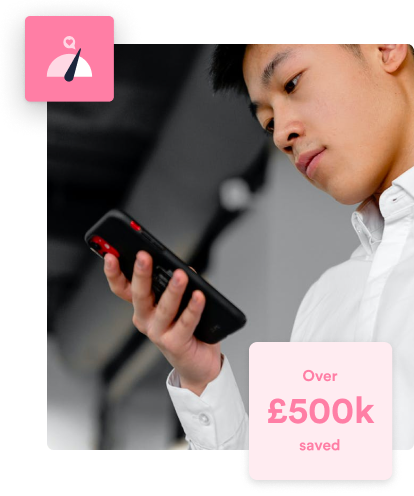 ---
How they got there
Experience data is seen as the guiding light that shows improvement areas
Dedicated staff to look at HappySignals data on a regular basis
First looking at experience data when identifying new CSI project
Transparent communication back to the business to show their feedback matters
A holistic view of IT using experience data together with other data sources
Using data from HappySignals to motivate IT teams
Use cases where Orbis Partnership
uses HappySignals
See which use cases helped Orbis Partnership achieve their IT success,
and find other cases suitable for your company needs.
Service Desk operations

Automation projects

Collaboration between IT and business