Utilizing Experience Management to Continually Improve Services
With this tool and these discussions, we are on the same side of the table with the customer.
- Minna Nousiainen
Enfo's ambition to create and maintain an end-user-centric culture became more of a reality when implementing HappySignals in 2018.
HappySignals Experience Management Platform enables Enfo to shift to a higher gear of instant end-user feedback and rich experience data. The influx of data became an important source of understanding for management overviews and all levels of employees and teams delivering IT services.
Enfo is a Nordic IT service company enabling their customers' data-driven business transformation. Therefore, receiving experience data, identifying improvement areas and maintaining customer satisfaction is key to Enfo's reputation amongst their customers.
One standout process for Enfo from the ITXM framework was sharing the experience data transparently with their customers, showing that their voice is being heard, increasing overall customer happiness and experience.
Furthermore, the influx of experience data increased agent motivation, with an 88% positive feedback rating as a critical factor in agent job satisfaction.
COMPANY
Industry: MSP
Employees: 40,000
ITSM Platform: ServiceNow
ServiceDesk: Internal
HappySignals since: April 2018

---
How HappySignals is used at Enfo
1. A new level to gathering end-user feedback
Gathering end-user feedback and measuring satisfaction is a high priority for Enfo. After recognizing their current ITSM tool was insufficient to gather or measure feedback/satisfaction efficiently, the HappySignals platform was quickly implemented.
2. Out-of-the-box feedback tool to replace hand-built surveys
Implementing the HappySignals feedback tool was incredibly easy for Enfo due to the out-of-the-box utility. Shortly after implementation, Enfo were able to start collecting feedback instantly.
3. Special Forum to track customer satisfaction
A special forum has been created headed by Enfo's Sales Director to discuss overall customer satisfaction. Enfo keeps customer satisfaction at the core of its business operations, even implementing it as an overall business goal.
4. Integrating experience to agreements (XLAs)
Customer experience is one of the primary measurements Enfo has in its agreements.
5. Negative feedback directly dealt with by Service Desk Agents
Enfo deals with all written negative feedback directly, with the Service Desk Agent obliged to take action to implement the need for change in the process. This enables Enfo to make minor improvements daily.
---
Challenges overcome with HappySignals
HappySignals has been the key to keeping end-user experience and satisfaction at the core of Enfo's operations.
The challenges that were identified before using HappySignals, and overcome with the help of the platform, were:
Efficiently collecting valid experience data to impact customer satisfaction positively

Real-time data is delivered straight to Service Desk Agents, enabling daily continuous improvements.

HappySignals keeps experience at the core of Enfo's operations

A clear framework to help Enfo with their experience management success - Measuring end-user feedback, sharing amongst team members and IT stakeholders, and identifying continuous improvement areas.



Tangible Benefits
Focusing on viewing IT services from the end-user perspective enhances their experience.
Personal, end-user feedback is given in real-time, directly from their opinion, reflecting their experience.
Using experience data to predict common seasonal trends and prepare for staff shortages
Experience data drives the conversation of customer satisfaction all over the business, from IT to Sales Directors to Business Stakeholders.
Daily continual improvement from direct end-user feedback.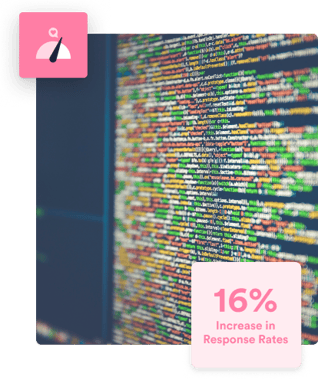 ---
How they got there
Simply put, Enfo started by measuring their end-users' experiences to collect a baseline for measurement
Measuring experience and creating a baseline before trying to identify improvement areas
Creating a common focus for the business, not just IT. By sharing the data amongst business units and stakeholders, everyone was part of the plan to hold customer satisfaction and experience at the core of their operations.
Adding Experience metrics into their agreements
Identifying negative scores and influencing Service Desk Agents to get in touch to solve the problem
Use experience data to improve daily, even minor improvements, continously.
Use cases where Enfo Oyj
uses HappySignals
See which use cases helped Enfo Oyj achieve its IT success,
and find other cases suitable for your company needs.
Service desk operations

IT support channel development

Outsourcing the IT service desk